Arizona vs Seattle Free Pick December 31, 2017 – Jesse Schule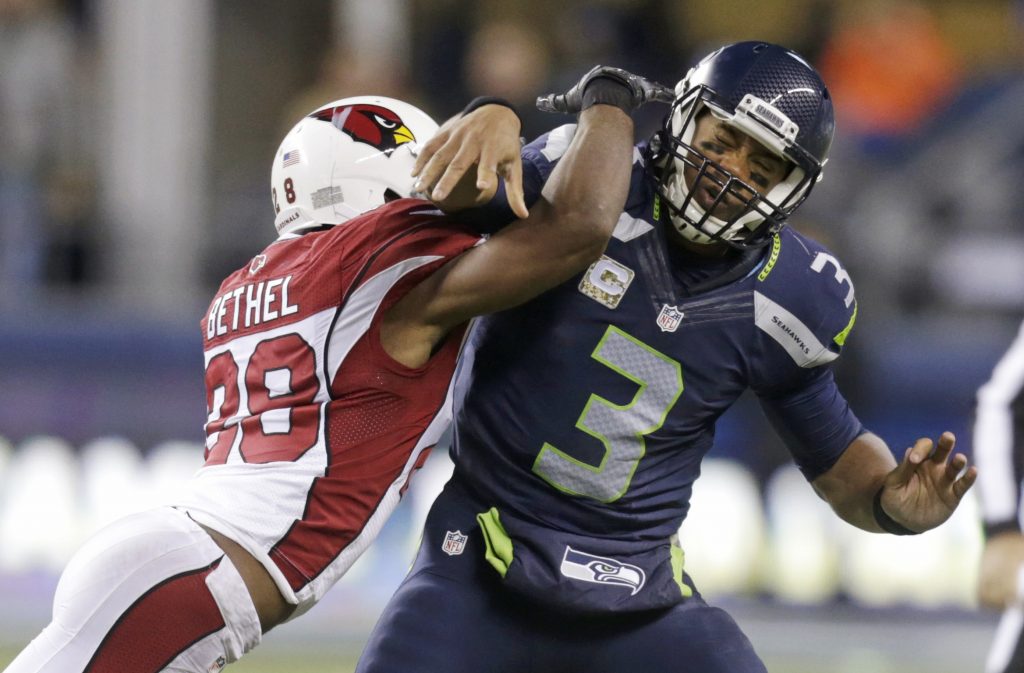 December 29th, 2017
Arizona vs Seattle Free Pick December 31, 2017
After the Seattle Seahawks upset the Cowboys in Dallas last week, safety Earl Thomas openly campaigned for Dallas to sign him in the off-season. This is just the latest in a string of events that indicate that the locker room is in disarray in the Emerald City. I bet against Seattle last week, and here is what I said prior to the game:
"The Seahawks look like a team that has really started to unravel. Injuries have taken their toll, with star defenders Richard Sherman and Kam Chancellor done for the season. Last week's home game against the Rams was a complete disaster, allowing Todd Gurley to run wild (152 yards and three TDs). That's a bad sign ahead of a road game at Dallas, facing the league's most dominant running back running behind the best offensive line in the NFL. This is a must win for the Cowboys, and Dak Prescott has kept playoff hopes alive in the absence of Ezekiel Elliott. The Seahawks offensive line has really struggled all year, but they were brutal last week. Russell Wilson was sacked seven times for a loss of 71 yards. Wilson completed just 14-of-30 passes for 142 yards and a TD. He will have to keep an eye on DE DeMarcus Lawrence, who has 13.5 sacks this season (3rd in the NFL). Aside from the injuries, Seattle seems to have a toxic atmosphere brewing in the locker room."
I may have lost my bet, but I wasn't wrong. Seattle gained a total of just 136 yards on offense, and their win was a result of poor play by Dak Prescott, and abysmal coaching by Jason Garrett. They opened as a 7-point favorite in their season finale at home versus Arizona, and all the money is pouring in on Seattle. I can't see laying double digits on a team that is in such a sad state offensively, especially given the history between these two teams. Arizona has won three of it's last four at Seattle, and the road team has covered the spread in the last six meetings between the two teams.
Take ARI.
GL,
Jesse Schule
---
Check out the Iceman's Premium Picks