Handicapping Myths 1.2 – Parlays Are For Suckers.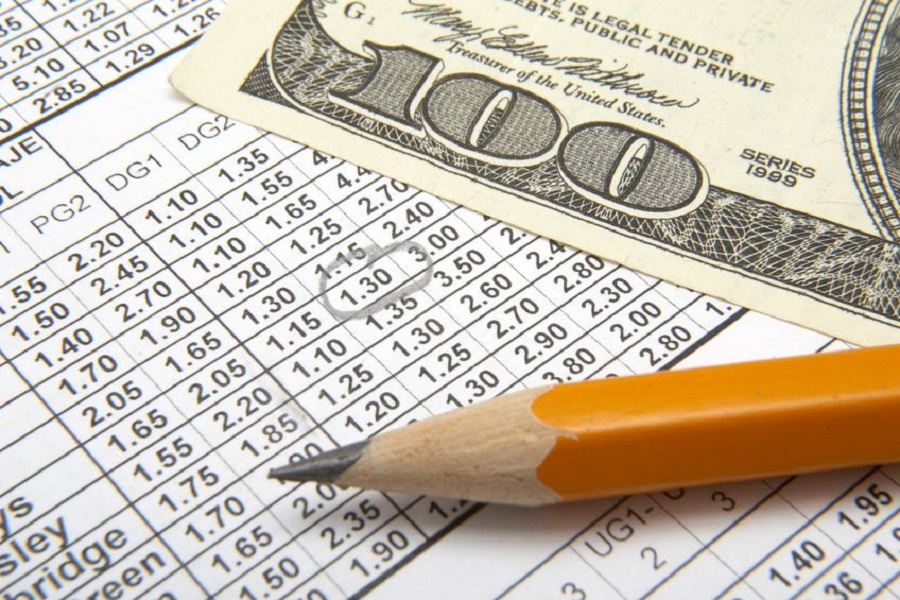 September 9th, 2013
Handicapping Myths 1.2 – Parlays Are For Suckers.
The business of betting on sports is a tricky one, just when you think you have it all figured out, you realize that you have so much more to learn. As a professional gambler by trade, I have been involved in serious sports betting since I was a kid. At the age of 37, I'm still learning, constantly looking for a new angle, or a trend that had yet to be exploited. I believe this is absolutely necessary to be successful, because the industry is constantly changing, and what works today, may not work tomorrow. If you stop learning, you will eventually fall behind, becoming obsolete, just like anything else in this life.
One of the most common mistakes that gamblers make, is setting out rules and guidelines that only limit their ability to turn a profit. I'm a firm believer that rules are meant to be broken, and following strict guidelines will only prevent you from taking advantage of every available opportunity. In this series of articles, I will discuss some of the most common "myths" that are associated with sports handicapping.
Myth #2: Parlays Are A Sucker Bet.

Unlike my last article, this particular myth isn't completely false. For the most part, playing parlays isn't a good idea. There are exceptions to every rule though, and I believe in certain situations a parlay could present better value than a straight bet.
I don't play a lot of parlays, but when I do, it's normally on the side and total of the same game as apposed to going for two outcomes in different games. The logic being that in certain cases, one outcome could directly influence the other, giving the player an added advantage on the house.
For example, if you have a team with a prolific offense taking on a team with a stellar defense, it would make sense that a low scoring game would favor the defensive team. It doesn't always work out that way, but by focusing on these type of situations, you can improve your odds.
In the early days of online gambling, back in the mid 1990s, many sportsbooks didn't allow you to parlay the side and total of the same game, because it was believed that this gave players too much of an advantage. I believe that these days almost all the larger casinos and sportsbooks accept such wagers.
The bottom line is, playing parlays isn't something you should do every day, but don't let anybody tell you that "only suckers play parlays". Successful gamblers will bet on any game, any event, any situation when they have odds in their favor.
If you have any questions, comments or anything to add to the subject, feel free to give me a shout on Facebook.
Good Luck,
Jesse Schule
---
Check out the Iceman's Premium Picks
Jesse Schule
HISTORY REPEATS ITSELF... +$36,190 All Top Rated Premium Picks Since 1/1/17. +$62,690 All Top Rated Premium Picks Since 1/1/16. +$67,330 All Top Rated Premium Picks Since 1/1/15.
Short-Term Subscription Options
1 day All Sports subscription
Get All The Iceman's plays with All Sports for one day - Only $88.
Price: $88.00
No picks available.
---
3 days All Sports - THIS WEEKEND ONLY - **SPECIAL**
SPECIAL OFFER THIS WEEKEND ONLY!
From Now Until Midnight, Get ALL The Iceman's Premium Picks For The Entire Weekend (Fri-Mon) For ONLY $99. Exclusively
Price: $68.00
No picks available.
---
7 days All Sports subscription - 50% Off!
IT DOESN'T GET ANY BETTER THAN PERFECT!
Not only did The Iceman go a PERFECT 5-0 in Super Bowl LII, but his NFL Game of the Month plays were 100% PERFECT in all of 2016 and 2017. He's coming off a PERFECT 3-0 SWEEP on MNF, and he's the #1 NFL handicapper in 2018! History repeats itself in Wk 13!
Price: $225.00
No picks available.
---
Long-Term Subscription Options
30 days All Sports subscription - Just $16 Per Day!
If you're serious about making money in this business, then there is no doubt that a LONG TERM subscription is the way to go. With a monthly ALL SPORTS package you will get EVERY SINGLE play for the entire month, at a cost of just over $16 per day. There's no better time to climb aboard Schule's GRAVY TRAIN than right now! He's ranked in the Top 3 on this site with college basketball ALL TIME!
Price: $499.00
No picks available.
---
Schule's 6 Month S-P-E-C-I-A-L
THIS OFFER IS AVAILABLE ONLY UPON THE ICEMAN'S WRITTEN APPROVAL.
Price: $999.00
No picks available.
---
365 days All Sports subscription of Jesse Schule
You'll learn how the pros make a living via sports betting with EVERY PLAY released over the next 365 days. We are so sure we'll profit that we GUARANTEE it!
Price: $1299.95
No picks available.
---
ALL ACCESS CFL FULL SEASON - SPECIAL PRICE!
PULVERIZING THE PIGSKIN ~ 80% WINNERS CFL 2015!
He's recognized as one of the sharpest football handicappers on the planet, and his abilities were on full display last season (11-3 OVERALL). Subscribe to all his 2018 season plays RIGHT NOW ... and you too could start PULVERIZING THE PIGSKIN!
ALL ACCESS CFL FULL SEASON - SPECIAL PRICE!
Buy Now
Price: $199.00
No picks available.
---
YESTERDAY'S PLAYS
SERVICE BIO
WHO IS THE ICEMAN? He's no soothsayer and he doesn't have a crystal ball, but Jesse Schule can indeed predict the future. As a professional handicapper, it's actually part of his job description. His clients have accused him of secretly possessing Marty McFly's Sports Almanac, but he tells us the secret to his success is thanks in part to his fascination with history. The idea that you can predict the future by studying the past is nothing new. Historians have been doing it for years.
Career Highlights:
- Perfect 5-0 Super Bowl Card (2018)
- Perfect 6-0 NBA Finals Futures (2017)
- Perfect 8-0 card X-Mas Day (2016)
- Perfect 8-0 NCAA Tourney picks Sweet 16 - Final (2015)
- Picked Germany +$700 to win World Cup (2014)
- Picked Marcus Mariota +$700 to win Heisman (2014)
Handicapping Methodology: Jesse is not a believer in systems, programs or number crunching formulas to handicap games. He is firm in his belief that you aren't playing against the sportsbook, you are playing against the average Joe (other bettors). Jesse is notorious for attacking inflated point spreads, soft lines and totals that are a little out of whack. He also relies on a nearly photographic memory with an uncanny ability to tell you a player's history and stats dating back for decades. Anyone can look up how many touchdowns a guy has scored, Jesse can also tell you about the ones that he almost scored.
Money Management: His plays are rated based on a 5-10 star system, and he recommends wagering 0.2 percent of your bankroll per star rating. So a top rated 10* play would represent a bet equal to two percent of a player's bankroll.
Signature Plays:
AFTERNOON EXECUTIONER: This title is reserved for games with a start time between 12:00 – 4:30 ET. These are popular with action junkies who are dying for the games to get underway.
The TERMINATOR: Jesse's signature totals play, the Terminator has established a reputation as one of the most consistent winners in Schule's repertoire.
TOO GOOD TO BE TRUE: These plays represent a game where the stats show a significant trend which isn't reflected in the price.
GRIM REAPER BLOWOUT: His signature play reserved for medium to large favorites. High percentage plays for those who don't mind laying chalk.
HOT DIGGITY DOG: This is the Iceman's signature underdog play. About as rare as strawberries in December, you'll want to grab these whenever they are available
---