Handicapping Myths 1.3 – Stats Rule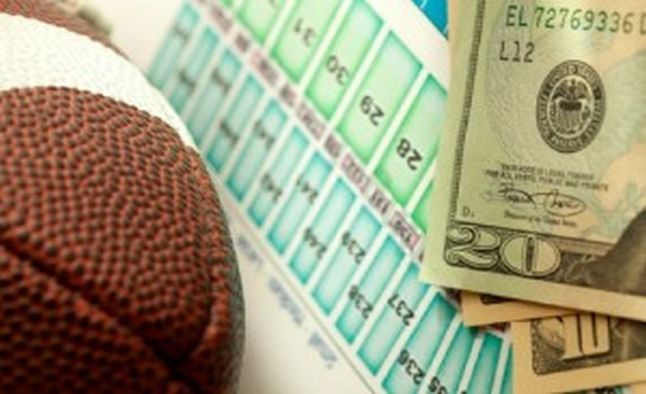 Handicapping Myths 1.3 – Stats Rule
The business of betting on sports is a tricky one, just when you think you have it all figured out, you realize that you have so much more to learn. As a professional gambler by trade, I have been involved in serious sports betting since I was a kid. At the age of 37, I'm still learning, constantly looking for a new angle, or a trend that had yet to be exploited. I believe this is absolutely necessary to be successful, because the industry is constantly changing, and what works today, may not work tomorrow. If you stop learning, you will eventually fall behind, becoming obsolete, just like anything else in this life.
One of the most common mistakes that gamblers make, is setting out rules and guidelines that only limit their ability to turn a profit. I'm a firm believer that rules are meant to be broken, and following strict guidelines will only prevent you from taking advantage of every available opportunity. In this series of articles, I will discuss some of the most common "myths" that are associated with sports handicapping.
Myth #3: Stats Rule
Statistics can be an important tool that can prove very useful in predicting the outcome of any event, including contests in professional sports. It's important to realize though, that you have to weigh all the variables and separate the relevant data from that which has little value. One of the most common mistakes that people make when handicapping sports, is to put too much emphasis on numbers that might not be as important as they might think.
The numbers never tell the whole story, and often other factors will out-weigh any of the stats. For example, a key injury has the potential to be a much bigger factor than any numbers you can possibly dig up. Weather conditions, roster moves, coaching decisions and a variety of situational and motivational factors may also play a role in determining the result of any competition or event.
If you were going to base your plays solely on statistics, you might as well have a computer do it for you. In fact, there are a handful of people out there that will tell you they have developed software that can accurately predict winners in professional sports. It doesn't take a rocket scientist to see the flaw in this plan, and those who make such claims should not be trusted.
When I am studying a game, there are certain statistics I use more than others. In baseball I focus mainly on pitching, looking at a pitcher's previous record versus opponent, batter vs pitcher, and one stat that I find is often overlooked, is a pitcher's splits in day/night. It's very common that some Major League hurlers are completely different pitchers in the day than they are at night. I am far more concerned with how a pitcher has performed in recent starts, as opposed to his numbers for the season, and I am also careful to consider the opponent when looking at these numbers. For example, shutting out a last place team doesn't carry as much weight as a dominant outing versus a division leading opponent.
In the NFL, I find that many handicappers focus on head-to-head records, which I find are almost always irrelevant. Things change fast in the NFL, so a team's record versus a division rival in previous seasons doesn't carry a lot of weight for me. The stats I pay more attention to include defense versus the run and pass, and a careful look at all the numbers for each team's quarterback.
Hockey is a sport where I don't put a lot of weight in any statistics, and I go almost entirely by feel, and situational/motivational factors. That seems to have been working for me, as I am coming off another stellar season with the NHL (+$17,040).
My advice to amateur handicappers would be to avoid falling in love with a play simply based on the numbers. Use simple common sense, play the devil's advocate, and try to make a case against the team you want to bet on, and if you still like the play after weighing all the data, go for it!
If you have any questions, comments or anything to add to the subject, feel free to give me a shout on Facebook.
Good Luck,
Jesse Schule
---
Win Big with Jesse Schule's Premium Picks
Jesse Schule
The Iceman's 9-1 start to the MLB season in 2022 was overshadowed by his PERFECT 10-0 start to the NFL season, and his 22-3 (88%) start with college football. Keep in mind .. HISTORY REPEATS ITSELF!
Short-Term Subscription Options
---
---
---
---
---
Long-Term Subscription Options
---
---
---
---
---
---
---
---
---
---
YESTERDAY'S PLAYS
| Match Up | Pick | Rating | Score | Result | Profit | Analysis |
| --- | --- | --- | --- | --- | --- | --- |
| Mariners vs Rangers | Rangers -145 | Free | 3-12 | Win | 100 | Show |
| Wings vs Sun | Wings +8½ -110 | Premium | 74-80 | Win | 100 | Show |
| Rockies vs Royals | Rockies +1½ -158 | Premium | 0-2 | Loss | -158 | Show |
| Tigers vs White Sox | White Sox -168 | Premium | 2-6 | Win | 100 | Show |
| Phillies vs Nationals | Nationals +1½ -120 | Premium | 11-3 | Loss | -120 | Show |
| Heat vs Nuggets | OVER 214 -110 | Premium | 111-108 | Win | 100 | Show |
SERVICE BIO
WHO IS THE ICEMAN? He's no soothsayer and he doesn't have a crystal ball, but Jesse Schule can indeed predict the future. As a professional handicapper, it's actually part of his job description. His clients have accused him of secretly possessing Marty McFly's Sports Almanac, but he tells us the secret to his success is thanks in part to his fascination with history. The idea that you can predict the future by studying the past is nothing new. Historians have been doing it for years.
Career Highlights:
- Perfect 5-0 Super Bowl Card (2018)
- Perfect 6-0 NBA Finals Futures (2017)
- Perfect 3-0 NBA Finals Futures (2019)
- Perfect 3-0 NBA Finals Futures (2020)
- Perfect 8-0 card X-Mas Day (2016)
- Perfect 8-0 NCAA Tourney picks Sweet 16 - Final (2015)
- Picked Germany +$700 to win World Cup (2014)
- Picked Marcus Mariota +$700 to win Heisman (2014)
Handicapping Methodology: Jesse is not a believer in systems, programs or number crunching formulas to handicap games. He is firm in his belief that you aren't playing against the sportsbook, you are playing against the average Joe (other bettors). Jesse is notorious for attacking inflated point spreads, soft lines and totals that are a little out of whack. He also relies on a nearly photographic memory with an uncanny ability to tell you a player's history and stats dating back for decades. Anyone can look up how many touchdowns a guy has scored, Jesse can also tell you about the ones that he almost scored.
Money Management: His plays are rated based on a 5-10 star system, and he recommends wagering 0.2 percent of your bankroll per star rating. So a top rated 10* play would represent a bet equal to two percent of a player's bankroll.
Signature Plays:
AFTERNOON EXECUTIONER: This title is reserved for games with a start time between 12:00 – 4:30 ET. These are popular with action junkies who are dying for the games to get underway.
The TERMINATOR: Jesse's signature totals play, the Terminator has established a reputation as one of the most consistent winners in Schule's repertoire.
TOO GOOD TO BE TRUE: These plays represent a game where the stats show a significant trend which isn't reflected in the price.
GRIM REAPER BLOWOUT: His signature play reserved for medium to large favorites. High percentage plays for those who don't mind laying chalk.
HOT DIGGITY DOG: This is the Iceman's signature underdog play. About as rare as strawberries in December, you'll want to grab these whenever they are available
---