Handicapping Myths 1.4 – Situational Handicapping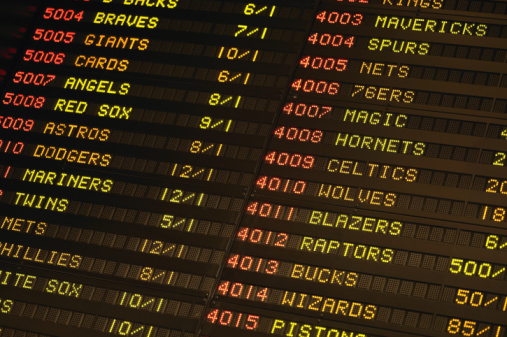 September 9th, 2013
The business of betting on sports is a tricky one, just when you think you have it all figured out, you realize that you have so much more to learn. As a professional gambler by trade, I have been involved in serious sports betting since I was a kid. At the age of 38, I'm still learning, constantly looking for a new angle, or a trend that had yet to be exploited. I believe this is absolutely necessary to be successful, because the industry is constantly changing, and what works today, may not work tomorrow. If you stop learning, you will eventually fall behind, becoming obsolete, just like anything else in this life.
One of the most common mistakes that gamblers make, is setting out rules and guidelines that only limit their ability to turn a profit. I'm a firm believer that rules are meant to be broken, and following strict guidelines will only prevent you from taking advantage of every available opportunity. In this series of articles, I will discuss some of the most common "myths" that are associated with sports handicapping.
Myth #4 – Situational Handicapping
There are no shortage of professional and amateur handicappers that believe in betting solely based on situations. A situational handicapper will look for teams that fit a certain category, which could be any of the following.
– Revenge Spot: when a team is looking to avenge a loss in the rematch against an opponent that defeated them earlier in the season.
– Schedule Spots: This could be a team playing on back to back nights in the NHL or NBA, or a team playing on a short week in football season. Often the two teams that play a Monday night game are thought to be at a disadvantage the following Sunday.
– Rivalries: There are those who believe that underdogs have a better chance to cover or even upset an opponent that is a division rival, or a team from the same city or state that is considered to be a rival.
– Home/Away: There are a variety of different home and away situations that bettors will pay close attention to. In a very general sense, it's considered sharp to play home dogs, and bet against road favorites.
– Ranked vs. Unranked: Many will look for certain situations involving ranked and unranked teams. I don't see too much sense in this, because the rankings change week to week, and I don't always agree with the rankings.
So the question is, which of these situations are "Junk Science", and which have actual value. The answer to both questions could be all or none. I believe that any one situation on it's own has absolutely no value, unless there are several other factors to back it up. For example, one of the most overrated situations is the "Revenge Factor".
When you really stop and think about it, you're betting on a team to defeat a team that it has already failed to beat earlier in the year. While there is no doubt that this may provide added motivation, that alone isn't enough. Before I would put any weight in a revenge situation, I would want to find some evidence that suggests the opposing team has reason to be more complacent, and less motivated. I also want to know who's injured or suspended, and how each team has played in recent games.
The most important factor of all, is almost always going to be the price. If the price isn't right, then nothing else really matters. I pay attention to situations, but they are only a very small part of my overall handicapping process. I think the idea that you can base your bets solely on situational handicapping, is completely and totally flawed.
If you have any questions, comments or anything to add to the subject, feel free to give me a shout on Facebook.
Good Luck,
Jesse Schule
---
Check out the Iceman's Premium Picks