Secrets of a Successful Sports Bettor – Pick Your Spots, Be Selective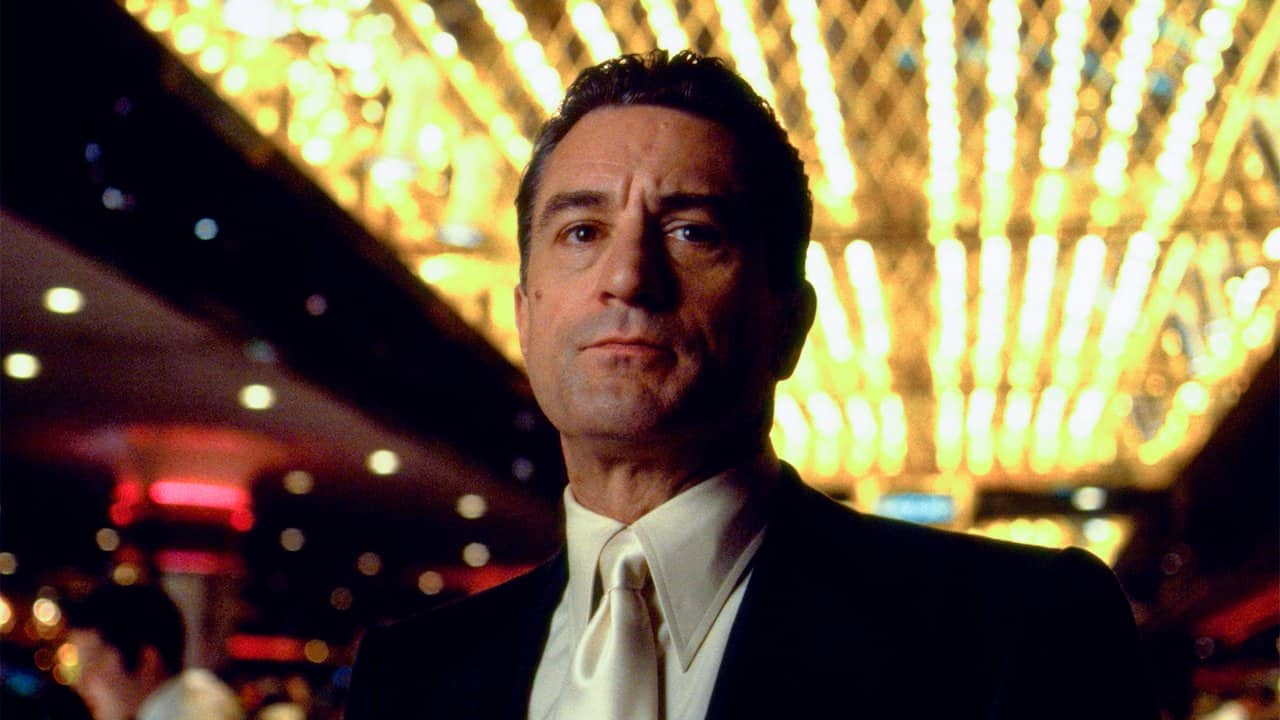 One of the most iconic figures in sports betting lore is Ace Rothstein, the character played by Robert De Niro in the movie Casino. Ace is inspired by the real life of Frank Rosenthal, also known as "Lefty." He ran the Stardust, Freemont, Marina, and Hacienda casinos for the Chicago mob in Las Vegas in the 1970s. There is a scene in the film where De Niro explains the basic strategy employed by bookmakers to keep the players playing: "In the casino, the cardinal rule is to keep them playing and to keep them coming back." "The longer they play, the more they lose, and in the end, we get it all.".- Ace Rothstein.
This isn't just a scene in a fictional movie, this is the real life mantra for every single bookmaker on the planet. So if you want to have any chance at success, you have to avoid playing right into their hands. You have to teach yourself not to bet on games just for the sake of entertainment, and limit your bets to the rare occasion when the odds are actually in your favor. This means that instead of betting on 6-7 games per day, you might spend 6-7 days in a row pouring over stats without finding enough value to justify a single bet.
Point spreads are designed to have bettors win roughly 50 percent of their bets, which results in losing small amounts of vigorish. The juice might seem like small potatoes, but it adds up fast. If you bet $100 per game at a standard rate of -$110, winning 50 percent of the time, you will have lost $1,000 after just 200 bets. Now most people think they can easily win more than half of their bets, but it isn't nearly as easy as it seems.
In order to break even, you will have to win 52.3 percent of your bets. To make any significant profit you will need to win at a rate of closer to 55 percent or better. The easiest way to increase your winning percentage is to make sure you get the best price. Think of it like you are going to the mall and looking for a pair of jeans. You don't want to pay $100 for Levis, but those are the jeans you want. They go for $100 at full retail price, but you simply refuse to buy those jeans until you find a store selling them on sale for 30-40 percent off. The same logic applies to sports bets.
You want to be the guy who has the Packers -6.5, when everyone else has them -10. If they win by a dozen the price isn't going to matter, but it's those cases where you win by a half point and everyone else loses, when you make up the difference between 50 percent and 55 percent. In order to get on the right side of the line, you have to have the knowledge and experience to know which way the movement is going to go. You also need to be able to single out a soft line before the bookmakers make a correction on it. This is a skill that is developed over time, and you can't learn this overnight.
You don't want to be the guy who bets on the home team because he has tickets to the game. Nor do you want to be the guy who bets on Monday Night Football because it's on TV. You want to carefully select the games you will be betting on based on the value of the line, and not the value of the entertainment. Betting on a game because it's on TV is like marrying a hooker because she's hot. It might be a lot of fun at first, but when you catch her in bed with the neighbor, and she cleans you out for half your net worth in the divorce, you're going to wonder what the hell you were thinking!
I will offer you an extreme example of how I would avoid betting on a high profile game based on what I consider to be a lack of value. The Patriots were slight favorites over the Eagles in Super Bowl LII, and I saw no value betting on the side. This is despite the fact that I have clients all over the globe lining up to pay $100 per crack for my Super Bowl prediction. Customers want the winner, and I chose not to give it to them even though I stood to lose a lot of money in potential sales.
The game played out almost exactly how I imagined, a high scoring shootout that went back and forth, and could have gone either way. The Eagles held on to win 41-33, and I delivered a clean sweep with a 5-0 card that included the total (over) and various prop bets on individual player performance totals. Maybe it would have been more entertaining if I had bet on the Eagles, or maybe just heartbreaking if I bet on the Patriots?
The moral of the story is that the bets you don't place can be just as significant as the ones you do. Every loss you avoid is just as good as a win. You limit your exposure to risk by being as selective as possible, only betting when value presents itself. You aren't looking for a fair price, you're looking for the deal of the century.
---
Win Big with Jesse Schule's Premium Picks
Jesse Schule
The Iceman's 9-1 start to the MLB season in 2022 was overshadowed by his PERFECT 10-0 start to the NFL season, and his 22-3 (88%) start with college football. Keep in mind .. HISTORY REPEATS ITSELF!
Short-Term Subscription Options
---
---
---
---
---
Long-Term Subscription Options
---
---
---
---
---
---
---
---
---
---
---
---
---
---
---
---
YESTERDAY'S PLAYS
SERVICE BIO
WHO IS THE ICEMAN? He's no soothsayer and he doesn't have a crystal ball, but Jesse Schule can indeed predict the future. As a professional handicapper, it's actually part of his job description. His clients have accused him of secretly possessing Marty McFly's Sports Almanac, but he tells us the secret to his success is thanks in part to his fascination with history. The idea that you can predict the future by studying the past is nothing new. Historians have been doing it for years.
Career Highlights:
- Perfect 10-0 start to NFL Season (2022)
- Perfect 5-0 Super Bowl Card (2018)
- Perfect 6-0 NBA Finals Futures (2017)
- Perfect 3-0 NBA Finals Futures (2019)
- Perfect 3-0 NBA Finals Futures (2020)
- Perfect 8-0 card X-Mas Day (2016)
- Perfect 8-0 NCAA Tourney picks Sweet 16 - Final (2015)
- Picked Germany +$700 to win World Cup (2014)
- Picked Marcus Mariota +$700 to win Heisman (2014)
Handicapping Methodology: Jesse is not a believer in systems, programs or number crunching formulas to handicap games. He is firm in his belief that you aren't playing against the sportsbook, you are playing against the average Joe (other bettors). Jesse is notorious for attacking inflated point spreads, soft lines and totals that are a little out of whack. He also relies on a nearly photographic memory with an uncanny ability to tell you a player's history and stats dating back for decades. Anyone can look up how many touchdowns a guy has scored, Jesse can also tell you about the ones that he almost scored.
Money Management: His plays are rated based on a 1-10 star system, and he recommends wagering 0.5 percent of your bankroll per star rating. So a top rated 10* play would represent a bet equal to five percent of a player's bankroll.
Signature Plays:
AFTERNOON EXECUTIONER: This title is reserved for games with a start time between 12:00 – 4:30 ET. These are popular with action junkies who are dying for the games to get underway.
The TERMINATOR: Jesse's signature totals play, the Terminator has established a reputation as one of the most consistent winners in Schule's repertoire.
TOO GOOD TO BE TRUE: These plays represent a game where the stats show a significant trend which isn't reflected in the price.
GRIM REAPER BLOWOUT: His signature play reserved for medium to large favorites. High percentage plays for those who don't mind laying chalk.
HOT DIGGITY DOG: This is the Iceman's signature underdog play. About as rare as strawberries in December, you'll want to grab these whenever they are available
---