Who is The Iceman? Meet Professional Handicapper Jesse Schule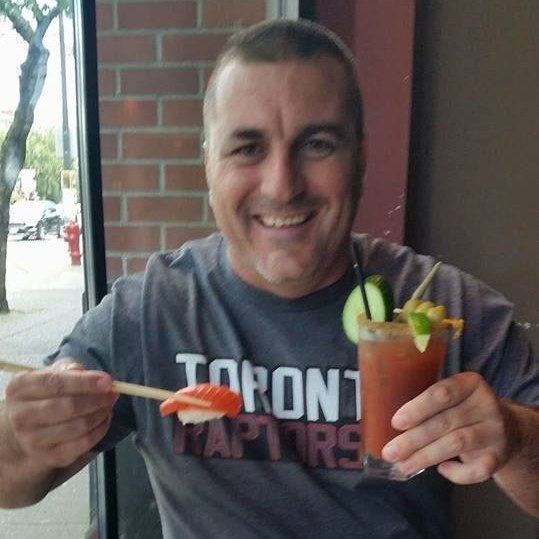 An estimated 38 million Americans placed bets on sports in 2016, and that number is expected to double in just a few years. By 2022 it's projected that Americans will be losing over 5 Billion dollars per year at legal sports betting venues. What keeps them coming back? The illusion that they actually win more than they lose. The reality is that the sportsbooks have stacked the deck in their favor, and the average sports bettor doesn't stand a chance.
Not everyone understands that it's not just difficult to beat the odds, it's statistically impossible. The game is rigged, and the more you play, the greater your net losses are going to be. Most bettors will tell you that they do OK. They tend to brag about their wins, and downplay their losses. Chances are that if you have a friend who claims he's making money betting on sports, he's either too naive to know he's in over his head, or he's lying.
Some of these guys might actually win for a short period of time, allowing their ego to get the better of them. It's not uncommon for a gambler to have a good run, turn over a solid profit for a few weeks, but as weeks turn into months, and months turn in to years, the bookmakers get it all back.
While this is true for the general population, there are always "Outliers". Malcom Gladwell defines such individuals in his book as exceptional people, especially those who are smart, rich, and successful, and those who operate at the extreme outer edge of what is statistically plausible. His examples include The Beatles, Bill Gates and Steve Jobs. He didn't reference any famous sports bettors, but if he had of, the list would likely include Jesse Schule.
Jesse made headlines in 2019 when he not only predicted that the Toronto Raptors would beat the Golden State Warriors in the NBA Finals, but also cashed in prop bets on the Finals MVP and the number of games it would take for Toronto to win. Keep in mind that the Warriors were an overwhelming favorite, and the Washington Post (where Malcom Gladwell once worked) actually wrote an article titled: NBA Finals experts picks: Basically no one thinks the Raptors can beat the Warriors.
Now some might call it luck, especially given the injuries to Kevin Durant and Klay Thompson. As luck would have it though, just two years earlier Jesse had won in similar fashion by exploiting the player prop markets in the 2017 NBA Finals. Jesse told his clients before the series started, that he thought there was a good chance the series would be over in 4-5 games, and that presented excellent value in shorting the player performance totals for key players, especially on the losing team. He ended up making six futures bets on the series, winning all six of those bets.
His success is by no means limited to the NBA, his accolades include five Top 5 finishes in NFL, college football, CFL and college basketball since 2013. He's also the undisputed #1 all-time handicapper in North America with the sport of soccer. Right about now the question you are probably asking yourself is: what is his secret? Jesse will explain that the only way to beat the bookmakers is to refuse to play their game. Instead he chooses to pick fights only when the numbers are in his favor. Rather than taking money from the bookie, he looks to take money from the other players.
Jesse's unique approach to sports betting is far from a get quick rich scheme, and it's not a license to print money. This isn't about taking shortcuts, this is a detailed recipe for success through discipline, hard work and dedication. If you're looking to make easy money, you might be better off buying real estate on the moon. If you are serious about honing your skills as a sports handicapper, then you want to contact Jesse Schule ASAP!
---
Win Big with Jesse Schule's Premium Picks
Jesse Schule
IT DOESN'T GET ANY BETTER THAN PERFECT!  The Iceman cashed in with the Charger$$$ on SNF in Week 11, putting him at a PERFECT 8-0 with his Top Ranked (5* or higher) NFL plays dating all the way back to 2021
Short-Term Subscription Options
---
---
---
---
Long-Term Subscription Options
---
---
---
---
---
---
---
---
---
---
YESTERDAY'S PLAYS
| Match Up | Pick | Rating | Score | Result | Profit | Analysis |
| --- | --- | --- | --- | --- | --- | --- |
| South Dakota State vs Kent State | Kent State -7 -110 | Premium | 68-83 | Win | 100 | Show |
| 76ers vs Grizzlies | Grizzlies -5½ -105 | Premium | 109-117 | Win | 100 | Show |
| Brazil vs Cameroon | OVER 2½ -135 | Premium | 0-1 | Loss | -135 | Show |
| Akron vs Buffalo | Akron +12 -110 | Free | 22-23 | Win | 100 | Show |
| Utah vs USC | USC -145 | Premium | 47-24 | Loss | -145 | Show |
PICKS IN PROGRESS
Dec 03 '22, 12:00 PM
Play Type: Premium Pick
NCAA-F
| Kansas State vs TCU
Play on: Kansas State +110 at BetVegas [Won: $110]
Game Analysis
This is a 2* play on K-State.
The betting line for this game tells you everything you need to know. The 12-0 Horned Frogs aren't even asked to cover a FG against a three loss K-State team?? Well the bookmakers, the public and the sharps all know that K-State was taking TCU behind the wood shed back in October. They opened up a 28-10 lead in the middle of the 2nd quarter, but then they lost both their first and second string QBs, and everything went to hell. We have every reason to believe that the Wildcats will give TCU fits here in this revenge spot. Kansas State has outscored opponents by 122 points in the first half of games this season, and the Horned Frogs have been plagued by slow starts. Consider a 1st half play as well.
GL,
Jesse Schule
Pick Released on Dec 03 at 05:21 am
Dec 03 '22, 10:00 AM
Play Type: Premium Pick
Soccer
| United States vs Netherlands
Play on: Netherlands -105 at circa [Won: $100]
Game Analysis
This is a 4* play on the Netherlands.
The USMNT has been impressive here at the World Cup, particularly in their scoreless draw against England. They caught England in a let down spot, and the draw was actually a result that both teams were content with at the time. It's the knockout round now, and the football giants aren't playing for draws anymore. Holland has the best defender in the world in Virgil Van Djik, and they have conceded just one goal so far. They have not been held scoreless in any of their last 11 matches, here at the World Cup and in qualifying.
GL,
Jesse Schule
Pick Released on Dec 02 at 02:09 pm
Dec 03 '22, 4:00 PM
Play Type: Premium Pick
NCAA-F
| Central Florida vs Tulane
Play on: Tulane -160 at William Hill
Game Analysis
This is a 5* play on Tulane.
This is a revenge spot for Tulane after losing 38-31 to UCF last month. John Rys Plumlee ran for 176 yards in the win, and we aren't even certain he is going to play in the rematch. If he does play, he's going to be hard pressed to run for 176 yards on a sore hamstring. The Green Wave are 9-1 ATS in their last 10 conference games, and 14-3 ATS in their last 17 overall. They have the top ranked defense in the American, and they come into this game playing the better football.
GL,
Jesse Schule
Pick Released on Nov 30 at 01:24 pm
SERVICE BIO
WHO IS THE ICEMAN? He's no soothsayer and he doesn't have a crystal ball, but Jesse Schule can indeed predict the future. As a professional handicapper, it's actually part of his job description. His clients have accused him of secretly possessing Marty McFly's Sports Almanac, but he tells us the secret to his success is thanks in part to his fascination with history. The idea that you can predict the future by studying the past is nothing new. Historians have been doing it for years.
Career Highlights:
- Perfect 5-0 Super Bowl Card (2018)
- Perfect 6-0 NBA Finals Futures (2017)
- Perfect 3-0 NBA Finals Futures (2019)
- Perfect 3-0 NBA Finals Futures (2020)
- Perfect 8-0 card X-Mas Day (2016)
- Perfect 8-0 NCAA Tourney picks Sweet 16 - Final (2015)
- Picked Germany +$700 to win World Cup (2014)
- Picked Marcus Mariota +$700 to win Heisman (2014)
Handicapping Methodology: Jesse is not a believer in systems, programs or number crunching formulas to handicap games. He is firm in his belief that you aren't playing against the sportsbook, you are playing against the average Joe (other bettors). Jesse is notorious for attacking inflated point spreads, soft lines and totals that are a little out of whack. He also relies on a nearly photographic memory with an uncanny ability to tell you a player's history and stats dating back for decades. Anyone can look up how many touchdowns a guy has scored, Jesse can also tell you about the ones that he almost scored.
Money Management: His plays are rated based on a 5-10 star system, and he recommends wagering 0.2 percent of your bankroll per star rating. So a top rated 10* play would represent a bet equal to two percent of a player's bankroll.
Signature Plays:
AFTERNOON EXECUTIONER: This title is reserved for games with a start time between 12:00 – 4:30 ET. These are popular with action junkies who are dying for the games to get underway.
The TERMINATOR: Jesse's signature totals play, the Terminator has established a reputation as one of the most consistent winners in Schule's repertoire.
TOO GOOD TO BE TRUE: These plays represent a game where the stats show a significant trend which isn't reflected in the price.
GRIM REAPER BLOWOUT: His signature play reserved for medium to large favorites. High percentage plays for those who don't mind laying chalk.
HOT DIGGITY DOG: This is the Iceman's signature underdog play. About as rare as strawberries in December, you'll want to grab these whenever they are available
---