Marc David's 2016 NFL Football Preview – AFC East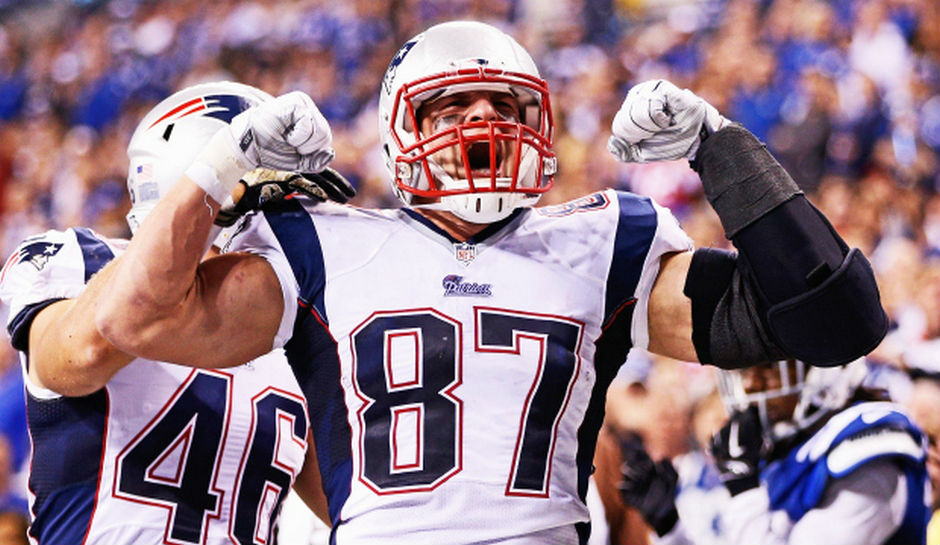 The road to the AFC championship always seems to go through New England and this season doesn't look any different. The Jet defense took them to the brink of the playoffs and only two losses to Buffalo prevented them from being the #1 seed in the division.
Miami thought a coaching change would be the answer and it was for two games until their defense let them down and QB Tannenhill just collapsed. Buffalo lost five games by a total of eight points but saw the emergence of Tyrod Taylor as their QB of the future and a defense that could bring them a conference title. So once again, everybody came up short except New England and Tom Brady.
Could there be a change in the air? We will take a look
1 New England Patriots
Odds: -218 to win AFC EAST– +280 to win AFC CONFERENCE — +785 to win SUPER BOWL
Record in 2015: 12-4- Straight Up — 7-7-2 Against The Spread
Projection: The Pats almost made it to the Superbowl last year and should be in the hunt again. The big question is Brady's four game suspension and the effect it will have.
Garoppolo will have some of the best targets in the league to throw to and his play in preseason has been mistake free and consistent as the Pats have won their first two games. When the regular season starts, having Three of the first four games at Foxboro should make Garoppolo's job a bit easier. A QB with only 31 attempted passes over two seasons is always a question mark.
The running game with Blount and Lewis healthy now is just what the doctor ordered in Brady's absence. Both backs averaged over four yards a carry and the Pats would like to start the season with all the pieces in place. With Gronk healthy and lining up in different formations the defenses in the league will find him hard to defend and with his size and speed Garoppolo has a great target. Edelman is back and when he was injured last season his absence was evident.
On the other side free agent Hogan will replace Lafell and he should be dependable. Their offensive line should be steady with no major changes and a bunch of options in case of injuries. The Chandler trade left a hole in the defensive line but but free agent McClellin will have a chance to show what he can do and a solid Collins and Hightower at LB will be the glue up front. The secondary adjusted well to Revis's departure and Mcouty and Chung at safety did a good job.
2 . Buffalo Bills
Odds: + 675 to win AFC EAST– +2000 to win AFC CONFERENCE — +4500 to win SUPER BOWL
Record in 2015: 8-8- Straight Up — 8-7-1 Against The Spread
Projection: QB Taylor turned out to be a really nice surprise passing for 3035 yards and 20 TD's with just six picks while Manuel turned into a bust. Taylor was also the second leading rusher on the team with 568 yards. He is dangerous to any defense with his ability to pass and run. Buffalo fans haven't seen this since the Bledsoe days.
With McCoy and Gillislee in the backfield the Bills have a great duo that is as good as any in the league. McCoy averaged 4.4 yards per carry and pulled in 32 receptions for almost 300 yards. WR Watkins had a great sophomore year averaging 17.5 yards per catch for over 1000 yards and tore it up in the second half of the season. The Bills hope he recovers from surgery during the off season but after him the rest are just adequate.
The right side of the offensive line along with C Woods did a great job and really got the offense going but the left side lacked good pass protection and was inconsistent all year. The Bills needed a pass rusher to go along with a very good run defensive front. So now other than Hughes to go after the QB, they drafted one of the best pass rushers in the first round with Lawson but he will need time to recover from shoulder surgery.
Their secondary did a good job with Darby and Gilmore at CB Robey did a good job in the slot but wasn't what they hoped he would be after a good rookie season when he sopped the run. They will be happy to get Aaron Williams back after he missed most of 2015 with an injury.
3 . Miami Dolphins
Odds: + 825 to win AFC EAST– +3450 to win AFC CONFERENCE — +9000 to win SUPER BOWL
Record in 2015: 6-10 Straight Up — 5-11 Against The Spread
Projection: Tannenhill continues to struggle and never seems to get comfortable for a whole game. He either holds the ball too long or when he passed downfield his accuracy just wasn't there like it was before. He was pressured a lot but his decision making was just bad.
The top three backs have very little experience with a combined 484 snaps in NFL play. Ajayi might be their go to guy now that Miller is gone and Kenyan Drake showed some promise as a third down back with his receiving ability but the rest are young untested players. The receiving corps are in the same boat with Mathews and Jennings gone. Jarvis Landry was their whole underneath game last season and he might be the best they have. Parker came on strong at the end of the year and Stills went from Brees to Tannenhill and wasn't effective at all.
Their offensive line was terrible at run blocking so free agents were brought in to solve a major problem. They got a good player in the draft with Tunsil but only time will tell if there will be an improvement to a bad situation.
The defense looked good on paper until they started to play. Only Suh is a player you can say will be an impact guy on the front line. Wake is 34 coming off an injury and Williams who had a bad year is 31. NT's Mitchell and Phillips couldn't stop the run last season and this group doesn't seem to be much of an improvement.
The secondary have Rashad Jones and Byron Maxwell and a group of untested young players that could be years from making a difference.
4 . New York Jets
Odds: + 505 to win AFC EAST– +3000 to win AFC CONFERENCE — +7500 to win SUPER BOWL
Record in 2015: 10-6- Straight Up — 8-6-2 Against The Spread
Projection: With Fitzpatrick finally signing, the Jets can take a deep breath and breathe easier knowing the backups will remain backups. Only Geno Smith with 265 passing yards even took a snap last year. Newcomer Hackenberg was one of the lowest graded QB's taken in this year's draft.
Forte will take over for Ivory and he is a better receiver but can't make things happen on his own as well as Ivory. He will need the line to create opportunities although he is a better pass receiver. Powell will be a good third down back if Forte has problems holding on to the ball. Decker and Marshall are one of the leagues best one – two punches and is the strength of the offense. Each had double digit TD's last year and both over 1000 yards receiving while they can each fight for the ball and win.
Devin Smith's rookie season was full on injuries and TE options are limited so RB's will have to play a bigger role in the passing game. Clady will fill in nicely for D'Brickenshaw who is gone but was injured 2 of the last 3 years. Carpenter was good in his first season but the right side of the line had problems.
The run defense was the strength of the Jets defense led by Wilkerson who was also a good pass rusher along with Richardson. They need better play from the LB's with the loss of Harrison. Revis will lead the secondary but Skrine has to play better than last season as he has Williams and Millner waiting to take his place.
Both safeties played well against the pass and rush and only the CB's are the big unanswered question remaining in the secondary.
---
Win Big with Jesse Schule's Premium Picks
Jesse Schule
Jesse is now 34-11 (76%) with Top Plays in all sports since the summer, and he's on a 9-1 (90%) run with his last 10 Top Plays! Top Rated NFL is 7-1 (88%) YTD!
Short-Term Subscription Options
---
---
---
---
---
---
Long-Term Subscription Options
---
---
---
---
---
---
---
---
---
---
---
---
YESTERDAY'S PLAYS
| Match Up | Pick | Rating | Score | Result | Profit | Analysis |
| --- | --- | --- | --- | --- | --- | --- |
| Pacers vs Lakers | UNDER 241 -105 | Premium | 109-123 | Win | 100 | Show |
| Drexel vs West Virginia | UNDER 129½ -115 | Premium | 60-66 | Win | 100 | Show |
| Brentford vs Sheffield United | Brentford -124 | Premium | 0-1 | Loss | -124 | Show |
| Colgate vs Vermont | UNDER 134 -110 | Premium | 77-71 | Loss | -110 | Show |
| Rutgers vs Seton Hall | UNDER 132½ -110 | Top Premium | 70-63 | Loss | -110 | Show |
SERVICE BIO
WHO IS THE ICEMAN? He's no soothsayer and he doesn't have a crystal ball, but Jesse Schule can indeed predict the future. As a professional handicapper, it's actually part of his job description. His clients have accused him of secretly possessing Marty McFly's Sports Almanac, but he tells us the secret to his success is thanks in part to his fascination with history. The idea that you can predict the future by studying the past is nothing new. Historians have been doing it for years.
Career Highlights:
- Perfect 10-0 start to NFL Season (2022)
- Perfect 5-0 Super Bowl Card (2018)
- Perfect 6-0 NBA Finals Futures (2017)
- Perfect 3-0 NBA Finals Futures (2019)
- Perfect 3-0 NBA Finals Futures (2020)
- Perfect 8-0 card X-Mas Day (2016)
- Perfect 8-0 NCAA Tourney picks Sweet 16 - Final (2015)
- Picked Germany +$700 to win World Cup (2014)
- Picked Marcus Mariota +$700 to win Heisman (2014)
Handicapping Methodology: Jesse is not a believer in systems, programs or number crunching formulas to handicap games. He is firm in his belief that you aren't playing against the sportsbook, you are playing against the average Joe (other bettors). Jesse is notorious for attacking inflated point spreads, soft lines and totals that are a little out of whack. He also relies on a nearly photographic memory with an uncanny ability to tell you a player's history and stats dating back for decades. Anyone can look up how many touchdowns a guy has scored, Jesse can also tell you about the ones that he almost scored.
Money Management: His plays are rated based on a 1-10 star system, and he recommends wagering 0.5 percent of your bankroll per star rating. So a top rated 10* play would represent a bet equal to five percent of a player's bankroll.
Signature Plays:
AFTERNOON EXECUTIONER: This title is reserved for games with a start time between 12:00 – 4:30 ET. These are popular with action junkies who are dying for the games to get underway.
The TERMINATOR: Jesse's signature totals play, the Terminator has established a reputation as one of the most consistent winners in Schule's repertoire.
TOO GOOD TO BE TRUE: These plays represent a game where the stats show a significant trend which isn't reflected in the price.
GRIM REAPER BLOWOUT: His signature play reserved for medium to large favorites. High percentage plays for those who don't mind laying chalk.
HOT DIGGITY DOG: This is the Iceman's signature underdog play. About as rare as strawberries in December, you'll want to grab these whenever they are available
---