Marc David's 2016 NFL Football Preview – NFC South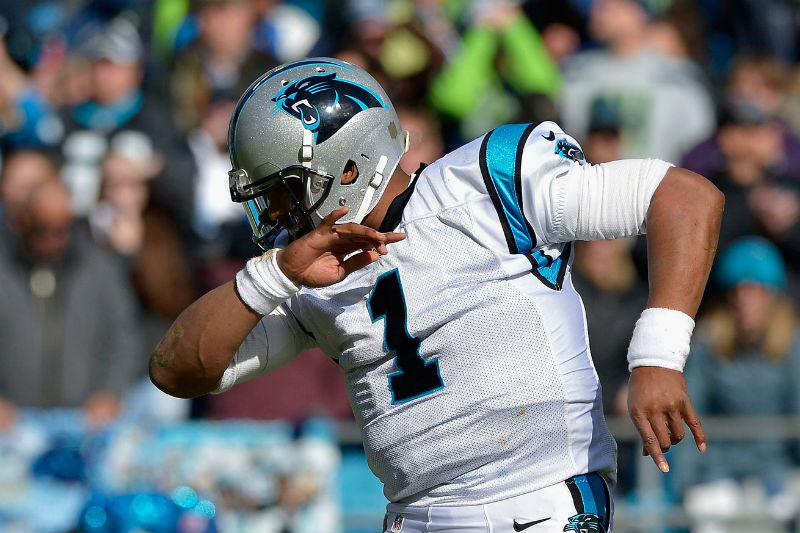 The Panthers dominated the division going 15-1 with Newton winning the MVP before losing in the Super Bowl. The Falcons won six of their first seven games and then imploded in the second half going 2-9 the rest of the way. The highlight of their season was beating a 15-0 panther team.
The Saints had possibly one of the worst defenses ever in an NFL season as they set a record for most passing TD's allowed. It didn't seem to matter how well drew Brees played, he couldn't count on the defense to hold a lead.
The Bucs had a better year in 2015 than in 2014 led by rookie Jameis Winston 22 TD's 15 picks and at one point in the year were 6- 6 but then finished the season with four straight losses, missing out on the playoffs.
1 .Carolina Panthers
Odds: – 227 to win NFC SOUTH– + 505 to win NFC CONFERENCE — + 925 to win SUPER BOWL
Record in 2015: 15-1- Straight Up – 11-5 Against The Spread
Projection: Newton can run and pass and his 636 yards on the ground was second on the team. His play action passing was superb as he completed 63% of his attempts and throwing 13 TD's. He also led the team in rushing TD's with 10 and had very good success with his downfield passing game. He will only get better. Stewart was a very good runner and he protected Newton exceptionally well. The Backups Payne and Whittaker both averaged over 4 yards a carry and didn't fumble the ball.
They have a group of very tall receivers with both Benjamin and Olsen at 6'5″ and Dickson and Funchess 6'4″. The return of Benjamin will make this team better but he needs to have a season like 2014 when he had 1,116 yds receiving which will give them a much better balanced attack.
Olsen is one of the best TE's in the business being second only to Gronk (Pats) maybe. Their offensive line is very committed to the running game and are one of the best at run blocking. The center and two guards are among the leagues best but the tackles need to do a better job protecting Newton. Was the release of Josh Norman a mistake? Only time will tell and with retired Tillman their secondary has to take a hit. They drafted 3 DB's to try and compensate but how quickly they learn will tell the story.
The Panthers play enough zone defense that might give them time to fit in and adjust.
2 . Tampa Bay Bucs
Odds: + 680 to win NFC SOUTH– + 4000 to win NFC CONFERENCE — + 9800 to win SUPER BOWL
Record in 2015: 6-10- Straight Up – 7-9 Against The Spread
Projection: Winston is still developing as a young QB. He had a pretty good rookie season where he showed a marked improvement in the second half. He ended up throwing for 4042 yards with 22 TD's and 5 picks. he was inconsistent at times but all and all he had a good year with the team feeling good about his improvement.
RB's Martin and Sims might be the best one – two punch in the league. With Sims running for over 500 yards and over 500 yards in the air he turned into one of the best third down backs and compliments Martin's 1402 rushing yards very well.
The receiving corps has a lack of depth but the two WR's Evans and Jackson who are both 6′ 5″, pose major problems for defenses. But with a lack of good backups and just average TE's they have to be careful of injuries. Their offensive line was not very good at pass protection especially the left side but Marpet and Dotson on the right side are the line's strength provided Dotson avoids injuries that kept him out too much last season.
The defensive front are way too inconsistent and a lot of the starters and reserves just lack the talent to take them to the next level. MacDonald would be better in a rotation and Spence has never played at a high level his whole career. The secondary ids another weakness in the defense but they signed Grimes who has seen better days.
Safeties McDougal and Conte are just dependable so the Bucs will have to rely on the younger players to step up if they want to see any improvement.
3 . New Orleans Saints
Odds: + 745 to win NFC SOUTH– + 3700 to win NFC CONFERENCE — + 8800 to win SUPER BOWL
Record in 2015: 7-9- Straight Up – 8-7-1 Against The Spread
Projection: The Saints haven't made the playoffs since 2013 and Brees is not getting any younger. He has been consistent for years and a great passer. He excels at deep passes and completes them wit one of the best rates in the league. They are always one pass away from a score.
RB Ingram will get most of the work as he is very reliable both running and receiving. His backup Spiller has been in decline since 2012 and rookie Lasco is looking to replace him if he can avoid drops that hurt him in college.
Cooks leads the receivers and has great hands as he proved as a second year player when he only dropped 6 passes of 143 passes over the last two seasons. They have a decent offensive line but not great. The best of the bunch is probably Armstead who is very good at pass and run blocking. Lelito is a good run blocker but he needs to get his pass blocking up.
Their defense couldn't stop the run and were a league worst 4.9 per carry. That opened it up for opposing QBs no matter how good or bad they were Only DE Jordan was playing at an acceptable level with the LBs all needing to improve if they plan on holding any lead Brees can get them. There were no major changes to a secondary that sowed flashes of being better than they were. They will need help up front to take pressure off and that could be an issue.
4. Atlanta Falcons
Odds: + 620 to win NFC SOUTH– + 3000 to win NFC CONFERENCE — + 7000 to win SUPER BOWL
Record in 2015: 8-8- Straight Up – 6-10 Against The Spread
Projection: Matt Ryan has always been a middle of the road QB and he did that last season. He led the team out of the gate quickly with six wins in their first seven games but couldn't carry the team on his shoulders all the way to the playoffs. His receivers had the fourth most dropped passes (37) in the league and he threw for 22 TD's and 15 picks while back up Schaub didn't live up to expectations again.
RB Freeman returns after a 1000 yard season with 73 receptions. but only FB de Marco had a good year and most of the time it was his lead blocking that stood out. Backup Coleman ran for 392 yards but was a bust catching the ball out of the backfield.
Jones had an excellent year at receiver with 1871 yards but the rest of the bunch were invisible. They upgraded with the signing of Mohamed Sanu (Cincinnati) while getting rid of White, Hester and Hankerson. They retained both TE's but are looking forward to the play of rookie Hooper (Stanford). The Offensive line played well last season and 4 of the five were very good so they signed C Alex Mack to upgrade that last spot.
They will be relying mostly rookies and second year players in the defense but are expecting a nice improvement over last season and good play from newcomers Jones and Campbell. The secondary is pretty weak and will need a good pass rush to allow them to develop. With Collins being suspended for four games a shakeup in the secondary slowed down plans to develop the rest at their positions.
---
Win Big with Jesse Schule's Premium Picks
Jesse Schule
The Iceman's 9-1 start to the MLB season in 2022 was overshadowed by his PERFECT 10-0 start to the NFL season, and his 22-3 (88%) start with college football. Keep in mind .. HISTORY REPEATS ITSELF!
Short-Term Subscription Options
---
---
---
---
---
Long-Term Subscription Options
---
---
---
---
---
---
---
---
---
---
YESTERDAY'S PLAYS
| Match Up | Pick | Rating | Score | Result | Profit | Analysis |
| --- | --- | --- | --- | --- | --- | --- |
| Wings vs Sky | Wings +3½ -110 | Premium | 88-94 | Loss | -110 | Show |
| AFC Bournemouth vs Everton | Everton -180 | Premium | 0-1 | Win | 100 | Show |
| West Ham United vs Leicester | Leicester -107 | Free | 1-2 | Win | 100 | Show |
| Nationals vs Royals | Nationals -104 | Premium | 2-3 | Loss | -104 | Show |
| Reds vs Cubs | Cubs -150 | Premium | 8-5 | Loss | -150 | Show |
| Rangers vs Orioles | Orioles -142 | Premium | 2-3 | Win | 100 | Show |
PICKS IN PROGRESS
May 29 '23, 4:10 PM
Play Type: Premium Pick
Play on: Twins +1½ -185 at SC Consensus
Game Analysis
This is a 4* play on MIN.
Houston will be the favorite with a rookie pitcher on the mound in Game 1, but I like the Twins as the underdog.
J.P. France makes just his second start in Houston, and in his home debut he allowed six runs on nine hits and two walks in 3 2/3 innings versus the Cubs.
The Twins hand the ball to Sonny Gray, who hasn't lost yet this season. He's 4-0 with a 1.82 ERA and a WHIP of 1.20.
The Twins are 8-2 ATS in Gray's 10 starts this season.
GL,
Jesse Schule
Pick Released on May 29 at 01:41 am
May 29 '23, 1:05 PM
Play Type: Premium Pick
MLB
| Guardians vs Orioles
Play on: Orioles -138 at BetVegas [Lost: -$138]
Game Analysis
This is a 4* play on BAL.
The Orioles have picked up right where they left off last year, and they are in second in the AL East four games behind Tampa.
Tyler Wells will toe the slab for Baltimore, and he's 2-1 with a 2.64 ERA in five home starts. He's facing a Cleveland team that ranks dead last in MLB in runs scored.
The Guardians will hand the ball to Logan Allen, who boasts an ERA of 3.31. Don't let that fool you though, he's allowed at least eight base runners in each of his last four starts, and owns a WHIP of 1.44.
The Guardians are 1-7 in their last eight road games.
GL,
Jesse Schule
Pick Released on May 29 at 01:37 am
May 29 '23, 1:10 PM
Play Type: Premium Pick
Play on: Rangers -163 at circa [Won: $100]
Game Analysis
This is a 4* play on Texas.
The Rangers have won 12 of their last 17 overall, and they still sit in first place in the AL West. They appear to have a favorable matchup in Game 1 in Detroit.
Nate Eovaldi will toe the rubber for the Rangers, and he's been dealing in 2023. He went the distance in a win at Pittsburgh in his last start, and he's 4-1 with a 1.66 ERA in six road starts.
The Tigers hand the ball to Matthew Boyd, who has struggled at home. He's 0-3 with an 8.64 ERA in four home starts. He failed to make it out of the second inning, getting torched for six runs in a loss to Seattle in his last start in Detroit.
The Rangers are 6-0 in their last six games following a loss.
GL,
Jesse Schule
Pick Released on May 29 at 01:36 am
SERVICE BIO
WHO IS THE ICEMAN? He's no soothsayer and he doesn't have a crystal ball, but Jesse Schule can indeed predict the future. As a professional handicapper, it's actually part of his job description. His clients have accused him of secretly possessing Marty McFly's Sports Almanac, but he tells us the secret to his success is thanks in part to his fascination with history. The idea that you can predict the future by studying the past is nothing new. Historians have been doing it for years.
Career Highlights:
- Perfect 5-0 Super Bowl Card (2018)
- Perfect 6-0 NBA Finals Futures (2017)
- Perfect 3-0 NBA Finals Futures (2019)
- Perfect 3-0 NBA Finals Futures (2020)
- Perfect 8-0 card X-Mas Day (2016)
- Perfect 8-0 NCAA Tourney picks Sweet 16 - Final (2015)
- Picked Germany +$700 to win World Cup (2014)
- Picked Marcus Mariota +$700 to win Heisman (2014)
Handicapping Methodology: Jesse is not a believer in systems, programs or number crunching formulas to handicap games. He is firm in his belief that you aren't playing against the sportsbook, you are playing against the average Joe (other bettors). Jesse is notorious for attacking inflated point spreads, soft lines and totals that are a little out of whack. He also relies on a nearly photographic memory with an uncanny ability to tell you a player's history and stats dating back for decades. Anyone can look up how many touchdowns a guy has scored, Jesse can also tell you about the ones that he almost scored.
Money Management: His plays are rated based on a 5-10 star system, and he recommends wagering 0.2 percent of your bankroll per star rating. So a top rated 10* play would represent a bet equal to two percent of a player's bankroll.
Signature Plays:
AFTERNOON EXECUTIONER: This title is reserved for games with a start time between 12:00 – 4:30 ET. These are popular with action junkies who are dying for the games to get underway.
The TERMINATOR: Jesse's signature totals play, the Terminator has established a reputation as one of the most consistent winners in Schule's repertoire.
TOO GOOD TO BE TRUE: These plays represent a game where the stats show a significant trend which isn't reflected in the price.
GRIM REAPER BLOWOUT: His signature play reserved for medium to large favorites. High percentage plays for those who don't mind laying chalk.
HOT DIGGITY DOG: This is the Iceman's signature underdog play. About as rare as strawberries in December, you'll want to grab these whenever they are available
---